Emerald anniversary for Colin Stretch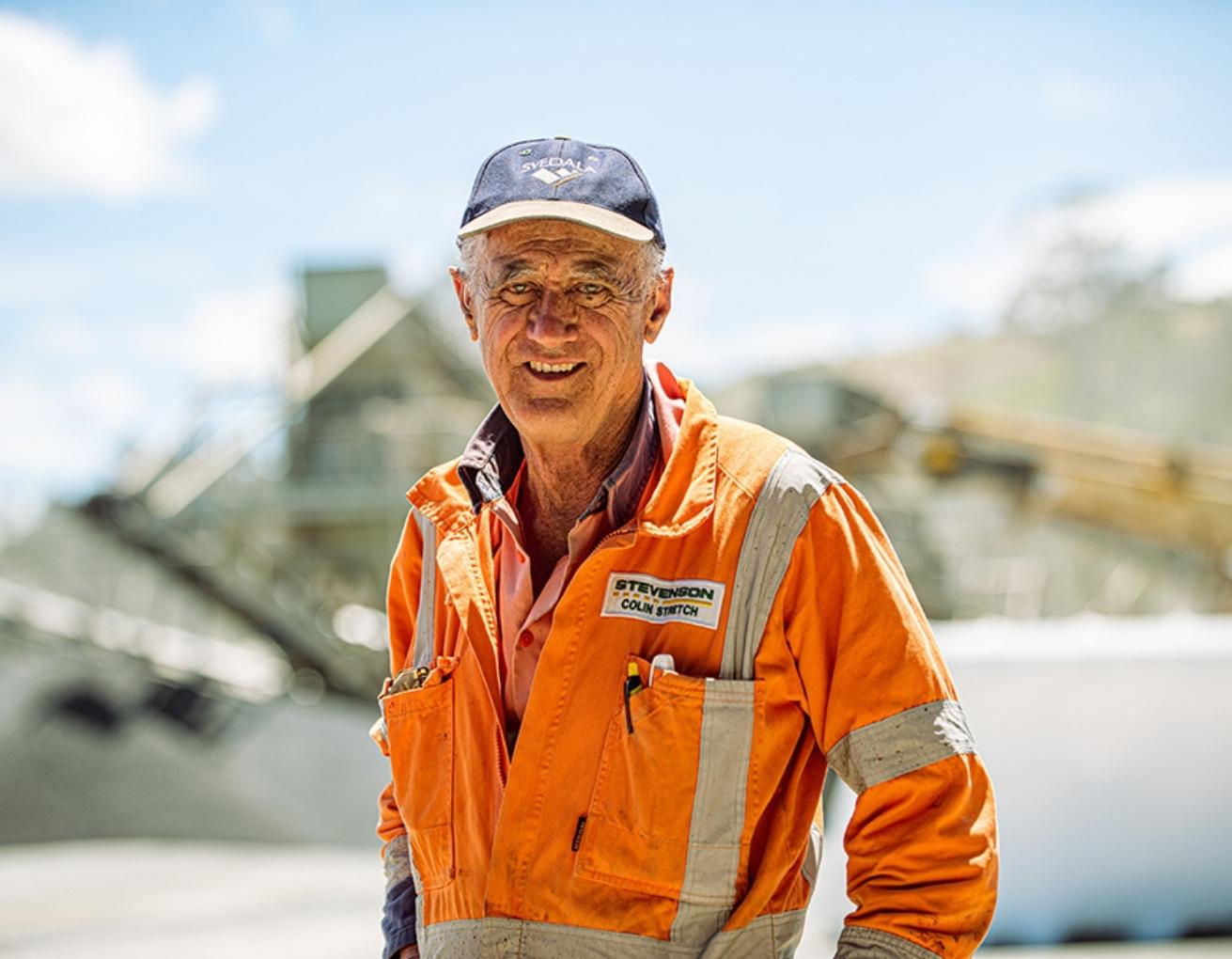 Drury Maintenance Engineer Colin Stretch will celebrate an impressive 55 years of service with Stevenson in December.
In 1966, Colin started with Stevenson in a maintenance role at Mount Smart Quarry. It wasn't his first job. He'd had been working in the Central North Island, at Tūrangi on the power scheme and in Tauranga, quarrying with Brian Robbins. His wife was from Auckland though, and so that's where they made their home.
"The best thing about Stevenson, is the people. The people have always been good to work with, and knowing the Stevenson family personally – well that made it even better," says Colin.
At Stevenson, Colin has seen a lot of changes during his time. He's worked at a few different sites, including East Tāmaki. The former scoria quarry he started at on Rarotonga/Mount Smart has since been rehabilitated and is now home to Mount Smart Stadium. Quarrying has been completed at East Tāmaki too. People have come and gone; he made it through the redundancies of the economic crash in 1991, transferring alongside Steve Ellis from East Tāmaki to Drury, where he's worked ever since.