New Look Trucks for Stevenson Concrete
The first two of a new fleet of concrete trucks have hit the roads and you'll notice they look a little different!
The Stevenson brand means everything to us. It represents our culture, one that's built on more than a century of loyalty, determination, and community focus. We're immensely proud of our new look, it personifies our commitment to developing new technologies and processes that will lighten our effect on the environment while delivering the best products possible for the next 100 years.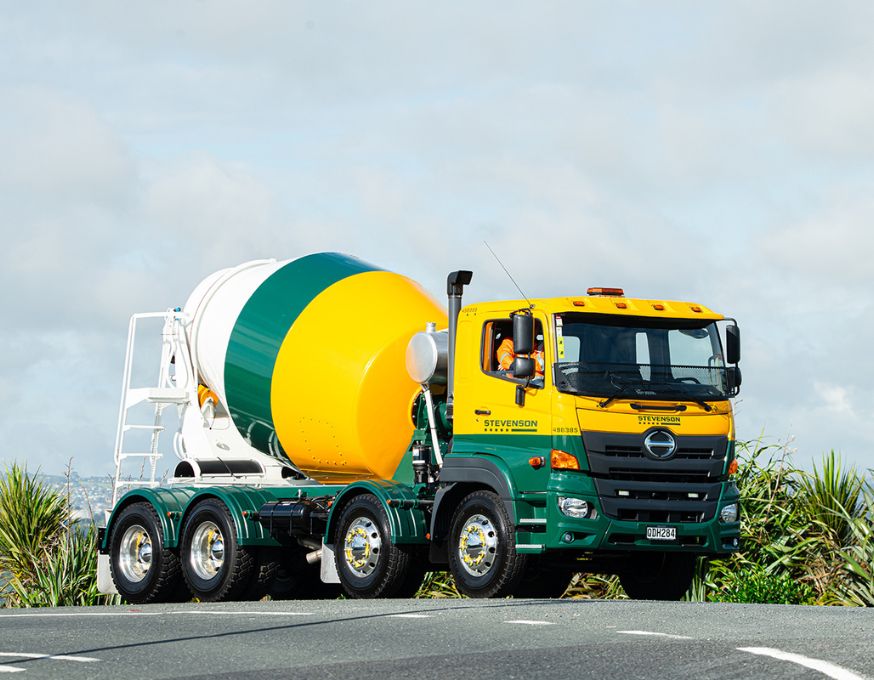 It's not just the branding that's had an upgrade. The new Hino concrete trucks have ABS braking and disc brakes making them a safer vehicle to drive. They have a Road Ranger gearbox and plenty of power in the engine department with a modern fuel monitoring system that provides maximum all-round performance. The eight-wheeler configuration gives great load distribution across the axles, meaning less wear on the tires and more importantly less impact on our roads.
I was lucky enough to spend a few hours driving one of the new trucks, and from all accounts, it is a very nice and well-put-together truck. The modern air-rise seats, aircon, electric mirrors and windows make these trucks easy and comfortable for any driver.

Graeme Bartlett, Transport Forman and Driver Trainer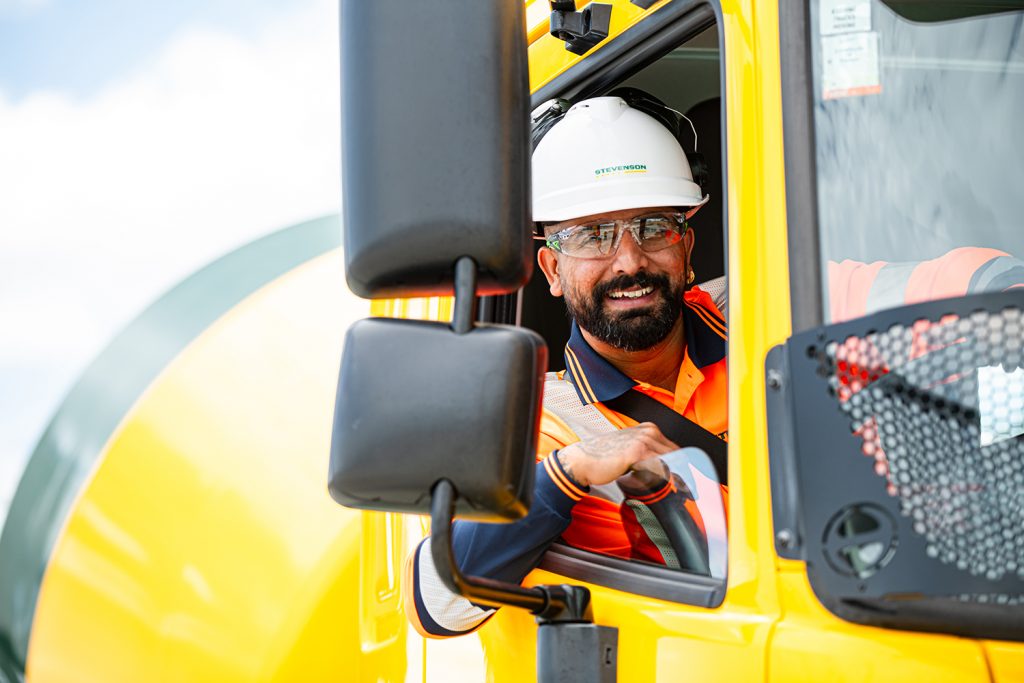 Karamjit Sanghera is a concrete truck driver who joined the team at Drury quarry in August 2023. He is a big cricket fan who plays weekend cricket with friends and enjoys reading books on his breaks. "When Nina told me that I would be the first driver to get the new truck I was really excited, who wouldn't be," says Karamjit.
On average, our concrete truck drivers work a 10-hour day. "Our day sometimes starts as early as 5 a.m. to keep up with the demand of the contractors. We pre-check our trucks 15 minutes before start time to ensure there are no problems or faults when we are out on the road. After our shift, we usually spend around 45 minutes cleaning our trucks. What I really like about this job is that you don't get bored doing similar tasks.
Every day is a new challenge with new places to go, and new people to meet and chat with," says Karamjit. Karamjit has a good reputation for keeping his current concrete truck looking immaculate. He says, "When I first saw the new truck I was very impressed with all the features, it is a beautiful truck to drive. The seats are comfortable, the gear shifting is so smooth you hardly notice any bumps, and the drivers can connect to Bluetooth so there is no need to pull out our phones. I think the branding is top-notch. The vibrant colours stand out and overall it is the best truck I have driven in my career so far."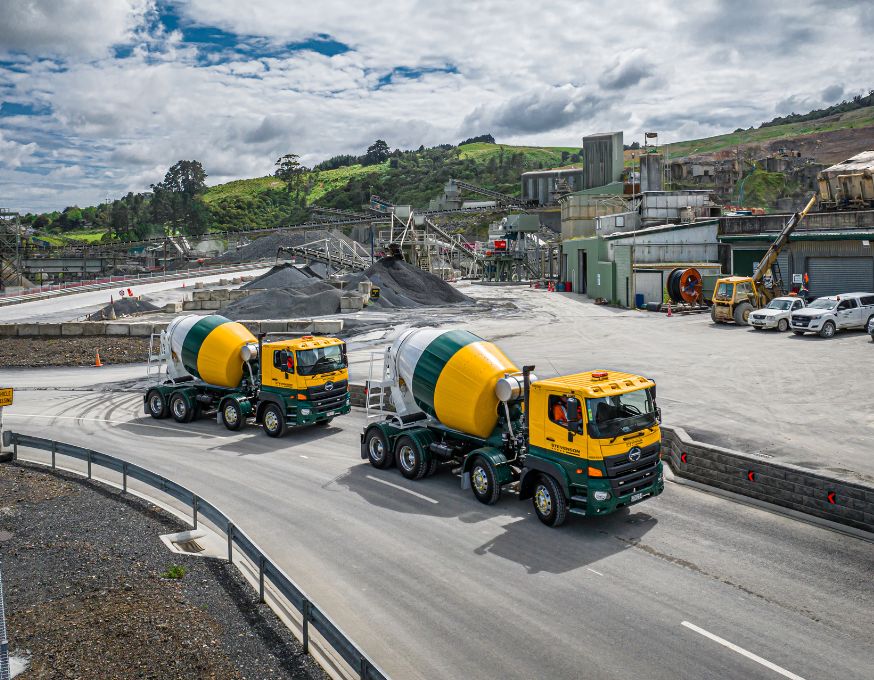 Transport Manager Nina Reid adds, "When I saw the first of the new addition to our concrete fleet my eyes lit up. The new 2023 Hino trucks are purpose-built for delivering concrete and come with lightweight wheels which increases the load capacity. A great new safety feature for our operators is the wireless remote control for the bowls. We have received lots of positive feedback from the staff and I look forward to the new additions."