Be Seen – Be Heard

Providing a safe environment and education about minimising risk in the workplace really is the number one priority at Stevenson.
Engineering Operations Manager Ross Ashby was involved in the production of a recent safety video, Be Seen – Be Heard. Ross organised an end-of-life ute to show a dramatic and sobering illustration of why exclusion and restriction zones are imperative for the safety of our people.
The team were a little surprised at the extent of the damage caused by the dump truck reversing into the ute. "We thought it might dent the ute a bit but we didn't think it would flatten it," says Ross.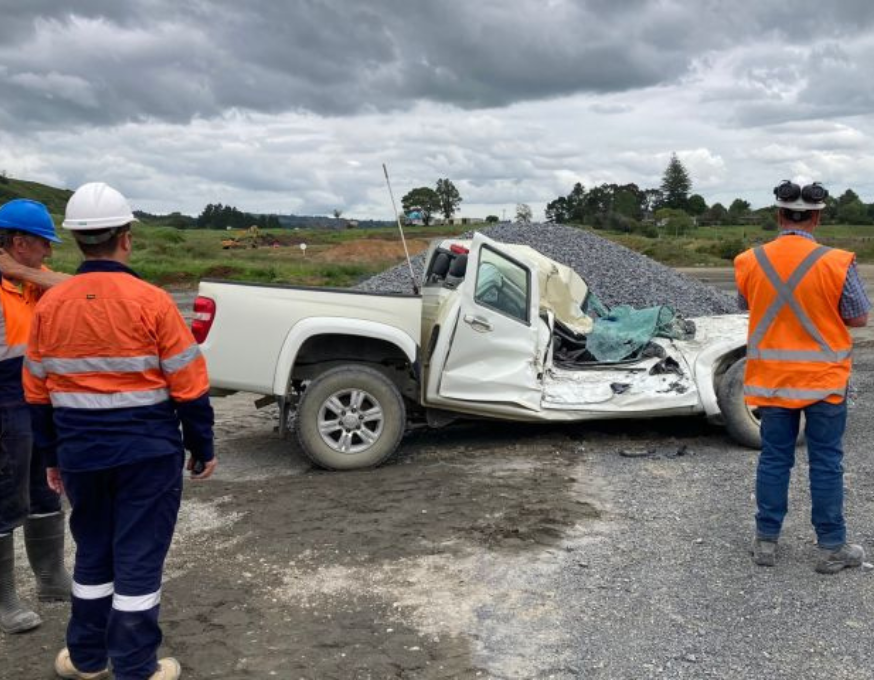 The safety video was released earlier this year and will be shared across Stevenson and Fulton Hogan.