Crushing it at 30 below
Operating a mobile cone crusher in a climate of -30° proved challenging for Drury's Assistant Quarry Manager Ashton Cogdale on his recent 8-week trip to the coldest place on earth, Antarctica.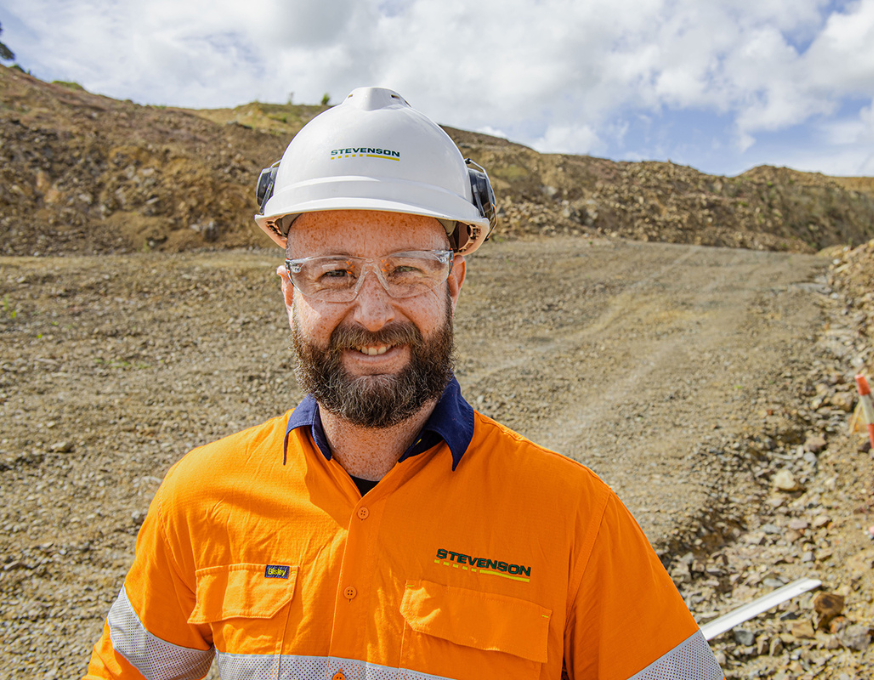 Ashton was selected from a group of 23 people who applied to work on the 70-year-old McMurdo Station redevelopment project. The project team was made up of four guys from Fulton Hogan nationwide, two from Christchurch, one from Nelson and Ashton.
Ashton flew down to Christchurch in October 2022 where he attended a United States Antarctica Program (USAP) training session at the Antarctica Centre located across the road from the Christchurch airport. The training covered the general rules about being on base, baggage allowance and what to bring on the flight including extreme weather gear.
"We were issued with work overalls, a work jacket, thermals, and a jacket called Big Red which had a fur-lined hood, as well as thermally lined boots and gloves. There was an option to wear the gear on the plane or have it on us to put on as soon as we landed," says Ashton. Ashton stayed in a hotel as he waited for flight day, two flights were cancelled due to unfavourable weather conditions.
Ashton flew on a C17 military plane for five and a half hours from Christchurch to McMurdo Station, a much more comfortable ride compared to the eight-hour ride home on the noisier and slower Hercules. On arrival, Ashton was picked up in a vehicle called Ivan The Terra Bus which drove him into town.
On arrival, another briefing was held at the McMurdo Station facilitated by USAP. The hour-long brief covered the general layout of the base, where to report to for dorm rooms and work, and a general overview of the rules and other available training. The research station can accommodate around 800-900 people. The majority of people living there keep the base running, including chefs, mechanics, cleaners and scientists.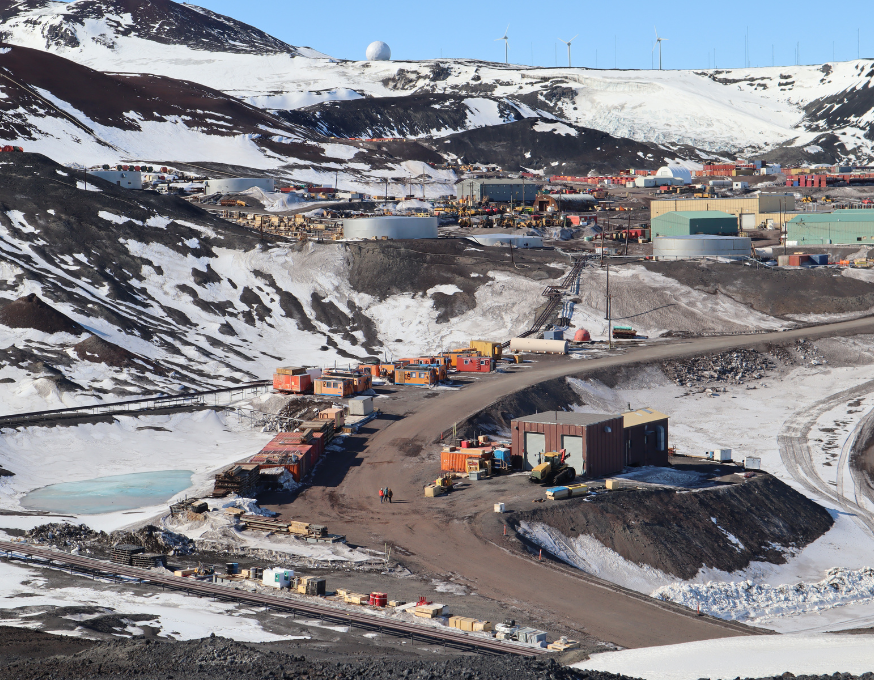 The team's dorm rooms were quite dark with block-out blinds to help them sleep and they were well fed with buffet-style meals in the galley. The chefs and cooks also catered for night-shift workers and there were two bars.
"Because there is sunlight 24 hours a day for half the year I would come out of the bar at night and it would still be daylight. It took a bit of getting used to," says Ashton.
Ashton and the team were there to work on the basecourse crushing project where 33,000 m3 of rock will be crushed into AP65 to build pads and raise and level areas for the new buildings.
"It gets really cold. Some days it is -30° to -40°, so when you are working outside you get cold really quickly and can't get that much manual or maintenance work done. Sometimes, you have to stop and go warm up inside a vehicle," says Ashton.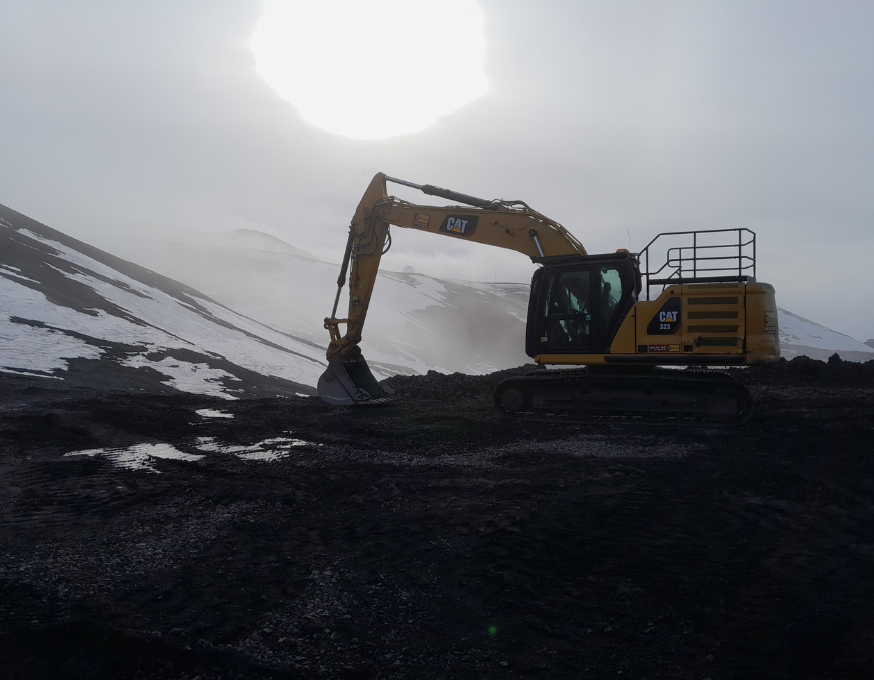 The mobile cone crusher took quite a lot of time to warm up in freezing conditions. The oil needs to reach a certain temperature before it can be operated and work can start. The team had heaters blowing onto the oil tank to speed up the process. It would take around two to three hours before the machine could be used.
Ashton worked six days a week and enjoyed the vast view of the sea ice and Castle Rock from the work site. There were designated walking areas that didn't require any notification to enjoy in the evening and on his day off. "Climbing up Castle Rock gave me great views of Mount Erebus," says Ashton.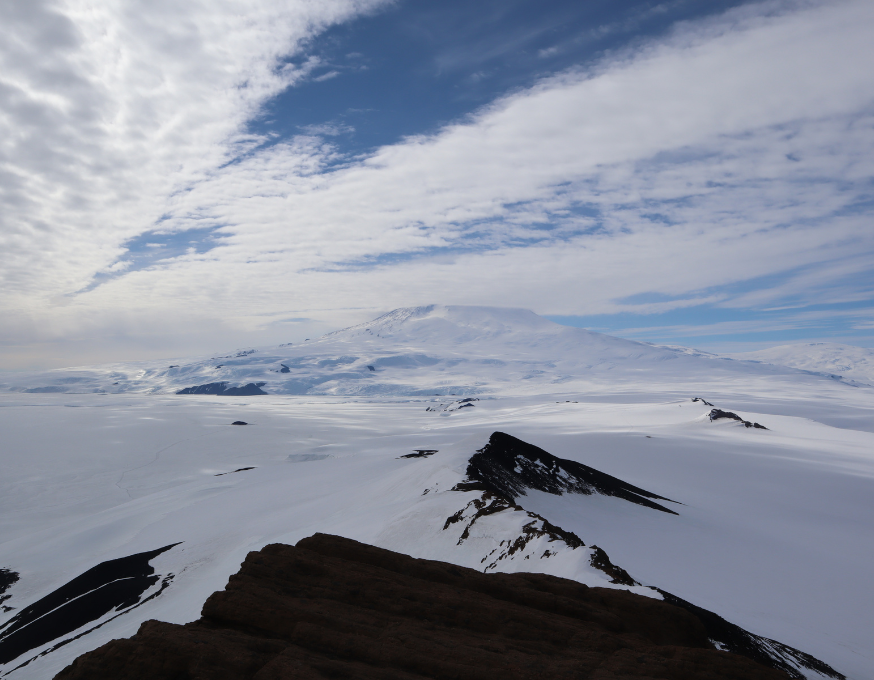 He adds, "To go on longer walks or on the sea ice you had to submit a plan with a list of names and approximate times. We could not go on these walks alone and had to sign in and out at the fire station. It was also a requirement to carry an RT."
Eight weeks is considered a short stint at McMurdo Station, most people typically do four to six months down there. The main works are done through the warmer summer months when the temperature rises to around -10° in late December.
The team from Fulton Hogan were in good company with 30 Kiwi tradies onsite at the station. They would continue to stay on until around February or March 2023 after Ashton left for home in mid-December.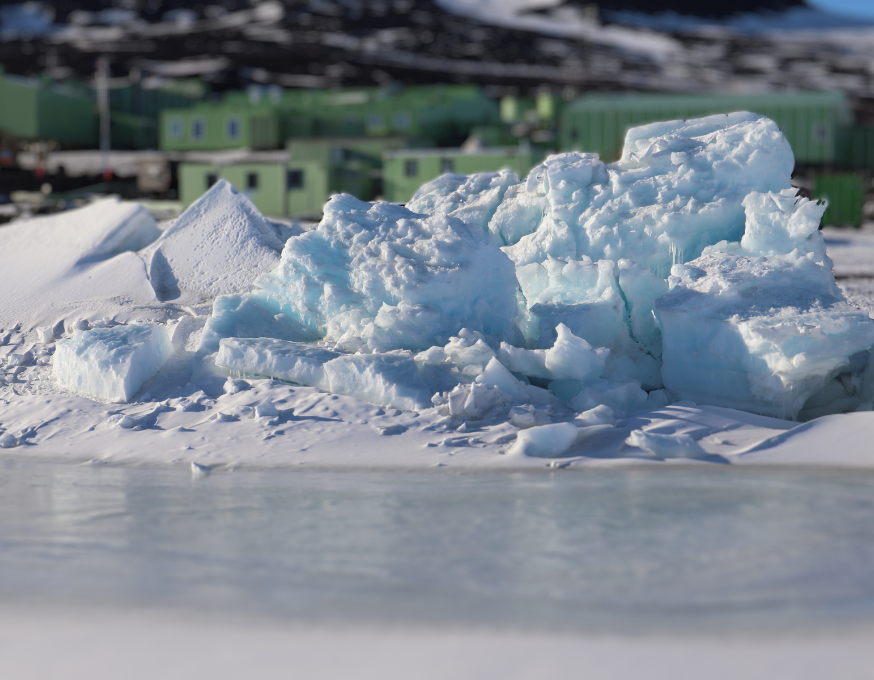 Ashton says his time at McMurdo Station was a great experience, "I got to meet lots of people, mostly Americans, so it was a good social environment, but the most memorable thing for me is the scenery. I got to look out over the sea ice, the mainland of Antarctica and the mountain ranges."