Rosie Toto-Croucher, Loader Leading Hand
Rosie Toto-Croucher has been a friendly and familiar face out at Drury quarry for the past 12 years. She has recently been promoted to loader leading hand, which puts her in charge of Drury's 11 loader drivers.
Rosie arrives at the quarry around 5.45 am each day for a 6 am start. "Before we get into the day, we have a general prestart meeting with the staff followed by a supervisor briefing with Ashton and Nathan so we can plan for the day. I then check in with my loader drivers to offer any support or guidance around safety or the job and organise everyone's smoko breaks," says Rosie.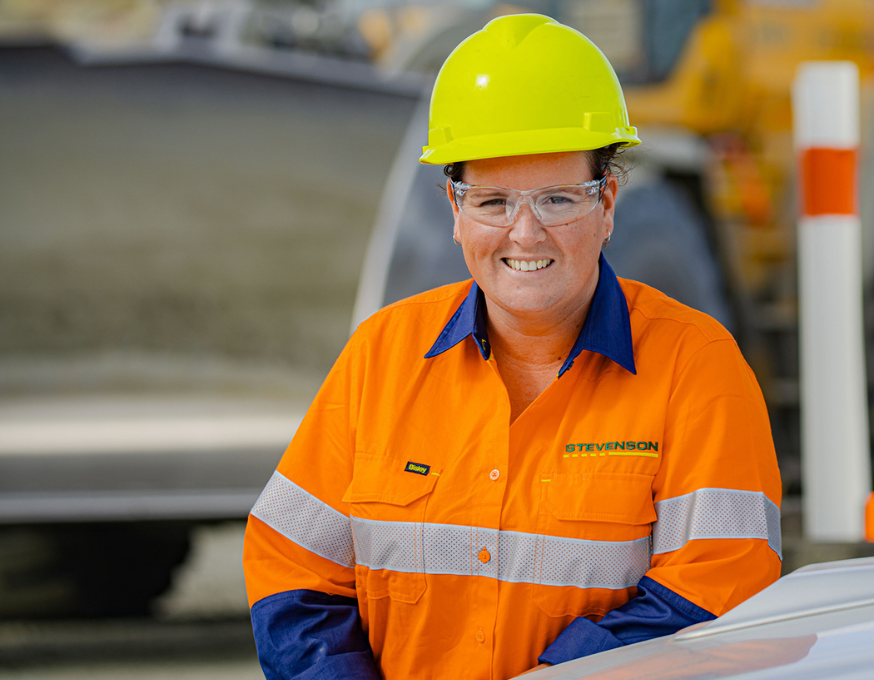 Loader leading hand is a varied role that involves looking after her drivers in general, keeping maintenance records up to date and sending them to the Volvo mechanics, overseeing stockpile rotations and being involved in new mix testing.
When Rosie first started working at Drury quarry she drove a 773B dump truck for 8 months before moving on to a 180 Volvo loader where she gained 11 years of loader driving experience. Technically Rosie is off the loaders but she will fill in if they are short of a driver or if one of her drivers needs cover.
I liked the idea of driving a big machine and thought why not, it sounded like a fun and interesting job. Not everyone gets to go to work and drive a giant Tonka toy.

Rosie Toto-Croucher, Loader Leading Hand
She has seen a lot of changes over the years at the quarry including the switch from paper records to digital and an increase in female drivers. Rosie was the only woman at the quarry when she first started, adding that the guys were all really respectful and friendly. Rosie says, "Drury now has one girl on the loader and three girls on the dump trucks. More and more women are joining the industry."
Rosie has built solid relationships with her workmates over time but she was still a little apprehensive about her promotion, "I was a little bit worried about going from one of the lads to a leadership role where I was telling them what to do, but everyone has been great, they know what they are doing. I just offer them guidance," says Rosie.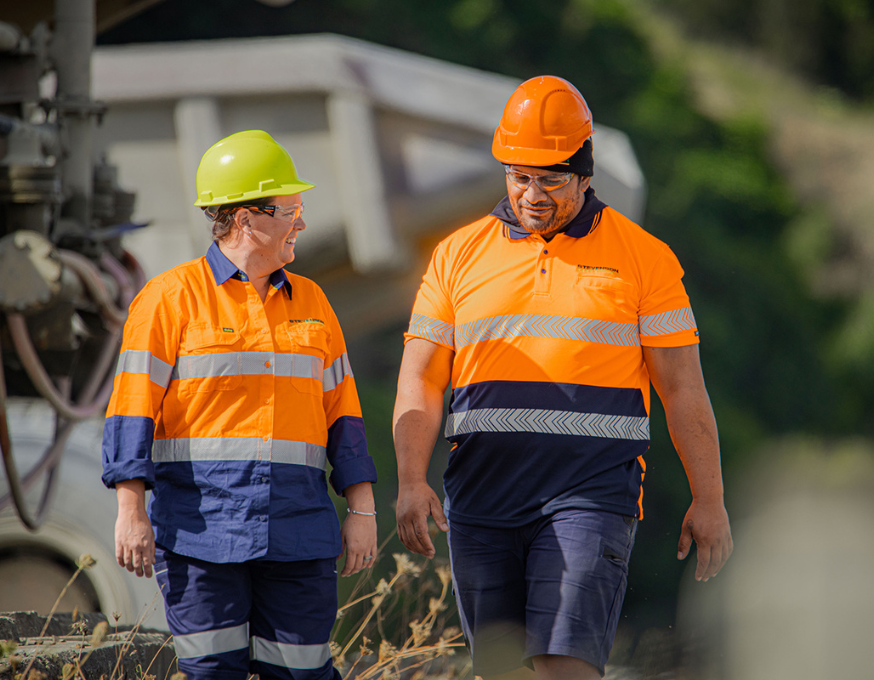 Assistant Quarry Manager Ashton Cogdale says, "Rosie has stepped into the new role nicely. She has been a good go-between for the laboratory, loader operators and management. She is a natural in the role with her experience and respect from operators, and she is not afraid to tell the operators what to do."
After many years of working in the quarry, Rosie encourages any young person who is interested in a career in quarrying to just give it a go. "I liked the idea of driving a big machine and thought why not, it sounded like a fun and interesting job. Not everyone gets to go to work and drive a giant Tonka toy."
There are many things she likes about her job, the people, the variety and the laughs. "Every day is different, I am enjoying learning about what goes on behind the scenes, my new job is quite different from driving. We have a lot of laughs and don't take ourselves too seriously," says Rosie.
Drury quarry's new meeting room is a space to hold meetings and run courses and conferences. The meeting room has been named after Rosie's much-loved late father-in-law Shane Toto. "We are honoured that Shane will be remembered around here," says Rosie.
Shane was Drury's long-serving quarry manager providing just under 30 years of service. Rosie is happy that she gets to carry Shane's name and his memory throughout the industry and as she goes about her day-to-day work at Drury.