Concrete Pumping at Catalina Bay
Willis Bond's newest development project, Catalina Bay Apartments, has a rich aviation history and is located at the northernmost tip of Hobsonville Point. The site was previously owned by the Royal New Zealand Airforce and was used to launch and house the Catalina and Sunderland flying boats.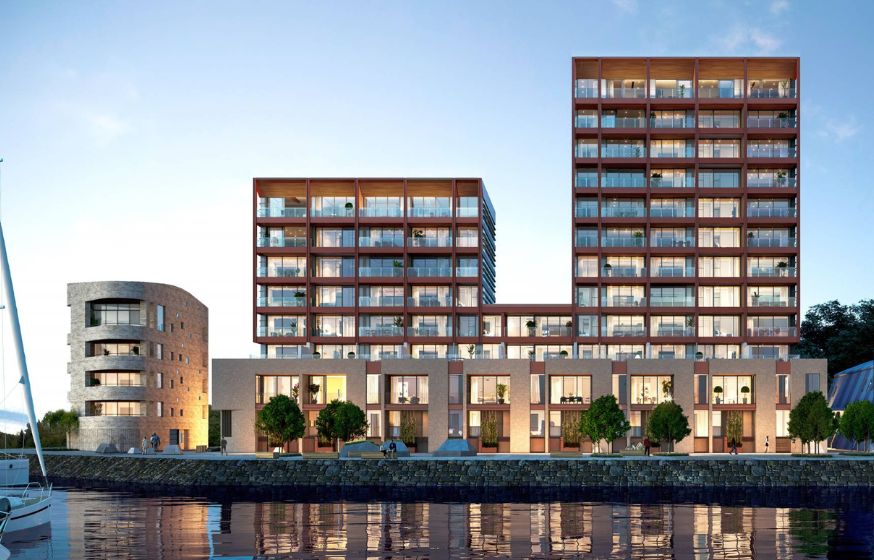 Back in 2016, Stevenson worked with LT McGuinness on the Wynyard Quarter project in Auckland and has been supplying them ever since. The Catalina Bay Apartments is a sizeable job with Penrose concrete delivering over 3500 m3 across a range of products including 20, 30 and 40 MPa pump and standard mixes. A combination of pumped, skipped and off-the-chute concrete was used in the pours. The larger floor pours were done in the early morning around 5:30 am and involving ten trucks, while the smaller pours for self-compacting and balconies were poured in the afternoon.
The luxurious apartments constructed by LT McGuinness vary in size providing options for a range of residents and their needs. There are one, two or three-bedroom apartments, two and three-bedroom townhouses, and four-bedroom penthouses available. All of the apartments are spacious and private and have spectacular harbour views. Residents also have access to a concierge service, theatrette and easily accessible cafes and amenities.
"The basement carpark was a challenge at first. We had to have two pumps running for 24 hours at the beginning as we tried to fight against the terrible Auckland weather, the odd storm and a king tide," says Sales Representative for Penrose concrete Erin McKean.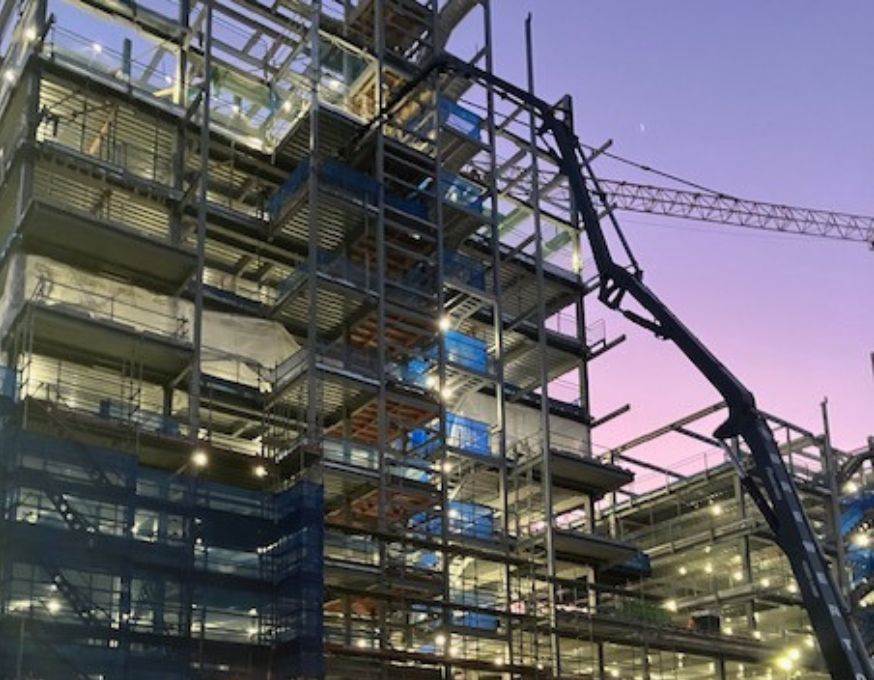 The apartment floors were pumped from the basement carpark to the 13th floor by Brewerton Concrete Pumps Ltd. Erin says, "Shannon and Deanna who own Brewerton Concrete Pumps were so professional and organised, a pleasure to work with. Once the basement carpark was completed, the job advanced very quickly. Each week I would visit and be amazed at what had been completed in such a short period of time," says Erin.
The project, which is targeting a 7 to 8 Homestar rating combines a row of terraced houses with apartments above. Stage two works are now underway with the Catalina Bay Apartments selling with an on-site display suite.
Around 100 staff are currently working on the project, with up to 250 expected on site as it reaches full capacity. The $150m freehold waterfront development's 82 apartments and terraced homes are due for completion early-mid 2024.