Drury Quarry's Sharleen Langdale-Hunt
Sharleen is known around the Drury quarry as the Go-to Girl and a Jack of all Trades. She looks after her co-workers by keeping their lunchroom and bathrooms meticulously clean and well stocked, and they know to come to her for PPE, safety gear, and uniform. She is warm and outgoing and loves the social side of her job. And back when she was just 15-years-old, she was one of the first female earthmoving drivers in the country.
"I remember going to work with my dad when I was a little girl and sitting on his scraper for hours on end. I just loved it. I think anyone can drive a machine but being able to operate a machine is different. You've either got it or you don't," says Sharleen.

Sharleen Langdale-Hunt
Sharleen left school at the age of 15 and started working for her dad. She recalls a day in 1994 when she was driving a Wabco Motor Scraper 222 at a job in Newmarket. "We were part of an apartment build and a reporter from the Herald had come along to do an article about an ancient tree that was on-site and needed to be protected. He saw me driving and decided to do a story on me instead," laughs Sharleen.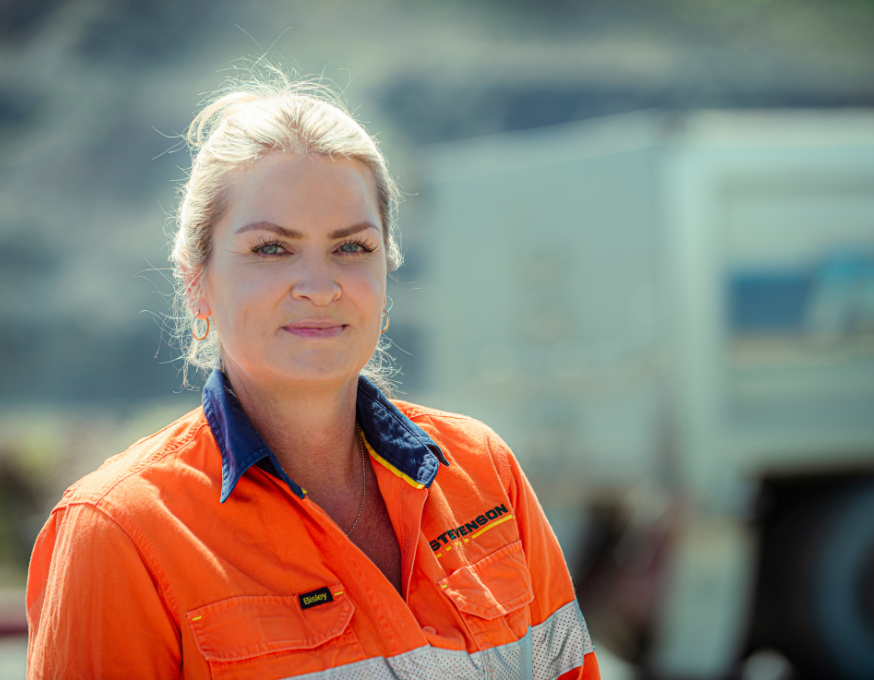 While working for her dad Sharleen started out on a compactor and worked her way up to a 252 Wabco Twin Power, the biggest machine she has driven. "When I first started driving my dad would have to move the seat up as close as it could get to the pedals, even then, I had to put a block on the pedals as I'm only 5ft and half an inch tall," says Sharleen. Sharleen went on to start a family but returned quickly back to the job she loved when her son was 6 months old. She would take her son to work with her on a Saturday and he too caught the earthmoving bug when he was around 15, spending his school holidays learning to drive.
The last time I drove I was on a bulldozer and I was about 4 weeks away from giving birth to my daughter. She didn't like being bounced around on the machine. That was 13 years ago.

Sharleen Langdale-Hunt
After having her children Sharleen went to work for Signature Homes as a show home hostess, but after 2 years they had to let her go. "I was considering taking a job at Pascoes Jewellers when my Uncle Andy rang and told me about a job at Stevenson cleaning and running the lunchroom," says Sharleen. She felt excited at the idea of being around the machines again. Sharleen's Uncle Andy, Andrew Thompson, was a D10 driver at Stevenson who has just recently retired after almost 40 years. "I had an interview with Steve Ellis and one of his questions was how would I go working in a predominantly male industry? I told him to read the last bit of my c.v where he discovered my driving history. After reading that he said I'd have no worries," says Sharleen.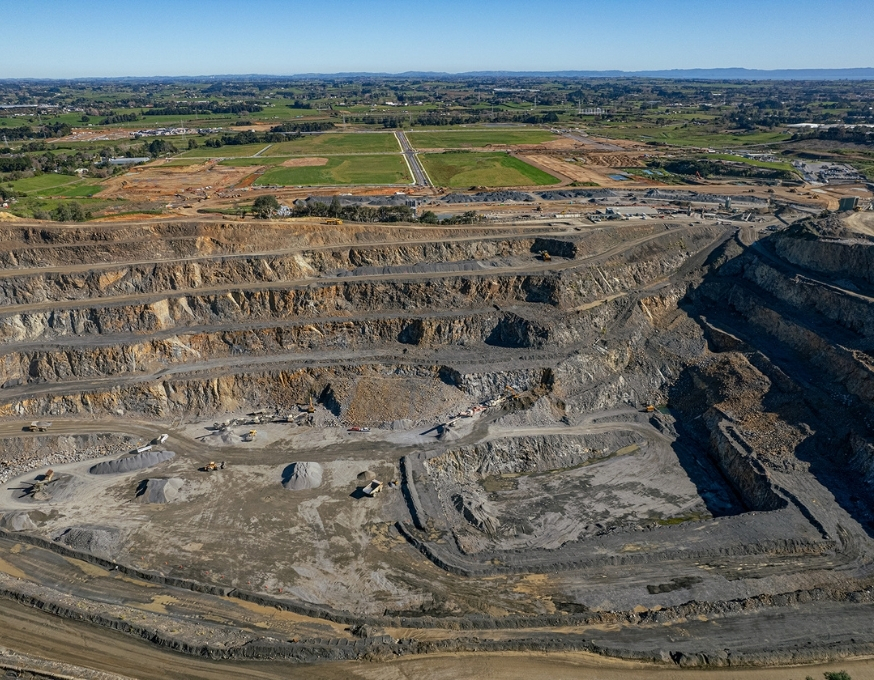 Family-friendly hours are one of the perks of Sharleen's job. She starts at 7 am and finishes at 3.30 pm. After each smoko at the Drury quarry, she does a general cleanup of the lunchroom and bathroom and restocks the supplies. She is also responsible for stock-taking and mail distribution. "I like catching up with the guys in leadership like Ben Hussey when I go and deliver the mail," says Sharleen. As well as mail distribution, Sharleen also picks up and delivers parts and packages.
Sharleen says, "I enjoy the physical side of my job, I'm always moving around doing something." There is a lot of fun and banter with her co-workers who have humbled her by telling her how much they like seeing her smiling face around the place.
Before Sharleen became a mum you would find her operating machines full-time with her dad who is still driving at 73 years old. She has been asked to drive again but has turned down the offer. Sharleen enjoys her role as Administration Assistant and the flexible hours that allow this busy mum to enjoy her weekends escaping on the family boat to fish at her favourite spot Rakino Island with her husband and kids.