Pioneering Volvo's Largest Hybrid
Stevenson has the keys to Volvo's new EC480EL hybrid excavator. It is the first hybrid excavator to be used commercially in the world and our experience of operating the EC480EL will be part of Volvo's assessment of the product.
Volvo's New Zealand distributor, TDX, says Fulton Hogan is a good test bed for technology aimed at reducing carbon emissions.

"Varied types of use, skilled operators and a company willing to innovate are what you need to assess new technology in a working environment."

TDX Regional Sales Manager, Andrew Falloon.

The EC480EL is Volvo's largest excavator so far with augmented power. As the boom lowers, a motor feeds energy back to the hydraulic pump via an accumulator.
Stevenson Engineering Operations Manager Ross Ashby thinks the excavator will work well at the Drury quarry. Minimal slewing (rotation) beyond 90 degrees means lower energy use and a more significant proportion of time in regeneration mode.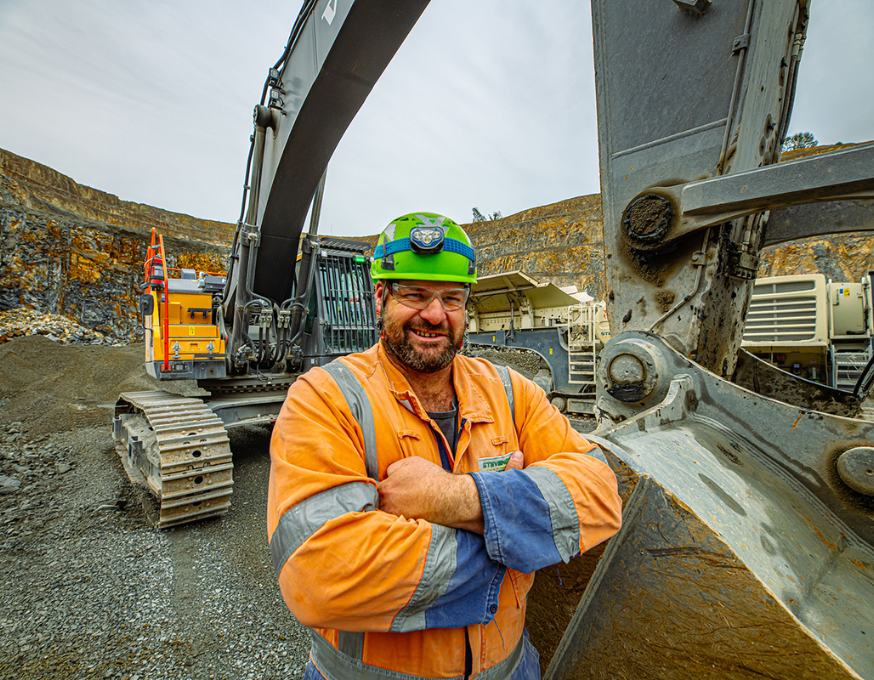 Other excavator brands are also producing hybrid alternatives, although mainly using the torsional force of the slewing of the boom for regenerative power. TDX expects carbon and nitrous oxide emissions will be down by more than 10 per cent over the most efficient E series diesel-only excavator. In fuel terms, this would equate to savings of more than 10,000 litres of diesel per year on the EC480EL hybrid.