Close-knit team at Drury workshop
Maintenance mechanical supervisor Adam Jeremic manages the close-knit team that looks after the day and night shift aggregates for Drury quarry. The diverse team of 18 is made up of 7 night shift fitters, 3 cleaners, 4 day shift trade fitters, 1 apprentice, 2 trades assistants and supervisor Adam.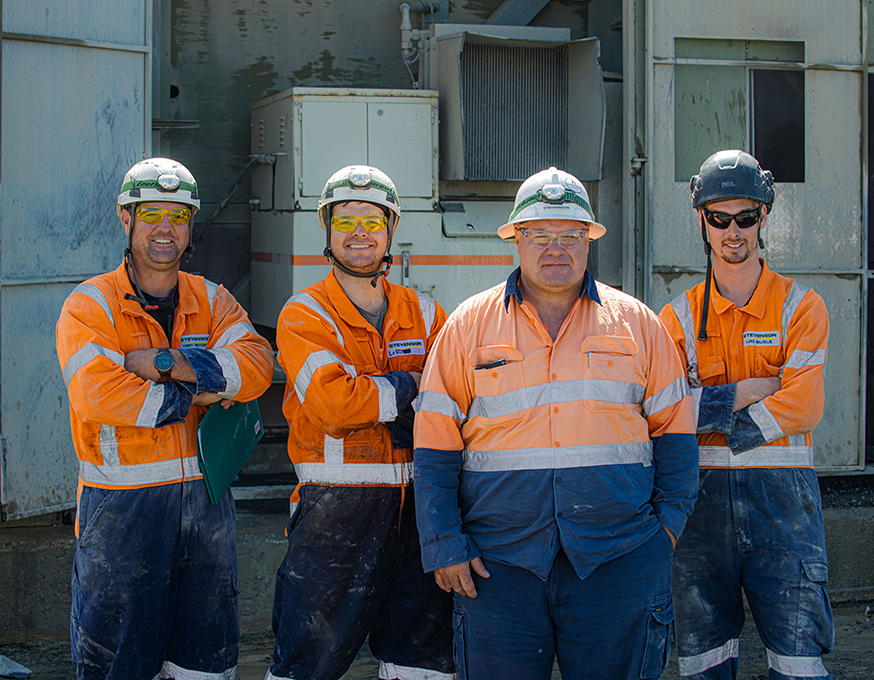 There is a lot of gear to maintain so Adam brings in contractors who handle about forty per cent of the workload. Adam says, "We maintain all of the 5 fixed plants, the water treatment plant and 15 mobile crushing plants. We also undertake preventative, planned, proactive, predictive and reactive maintenance of all plants and equipment."
"The team work well together. We strive to achieve maximum productivity and go the extra mile to ensure the plant is running safely and efficiently. We've just finished replacing an old CH440 cone crusher with a new one and we're also installing a brand-new CH440 cone crusher. One of the crushers will produce concrete aggregate and ballast, and the other will produce PAP. There is a high market demand for these three products so an upgrade was essential," says Adam.
Last year the plant was shut down over Easter as Adam and his team managed the replacement of a jaw crusher. The planned shutdown saw the team working together with MIMICO on the installation of the new C120 jaw crusher.
Maintenance is also carried out at the pit dewatering pump station. This includes the upkeep of both the pioneer pumps and pipes and includes removing and installing pumps when blasts are being undertaken in this area.
"Two or three times a week we remove the pit pumps and reinstate them once they've done the blast. The pumps can transfer 550 m3 per hour of water ensuring that the pit doesn't flood," says Adam.
Adam says of his team, "The entire team are awesome to work with and they get stuck in to get the work done. They're an asset to the company. I've got a lot of time for my team. I can go to any one of them during the day and they'll drop what they're doing to help out."