Transport team supports Hawkes Bay
Suretha Jacobs (SJ) and Shannon Bratton from Stevenson Transport stepped up to support the people of Hawkes Bay after the devastating impacts of cyclone Gabrielle. A call to action was put out to Stevenson staff, customers and suppliers to donate much-needed supplies for families in need.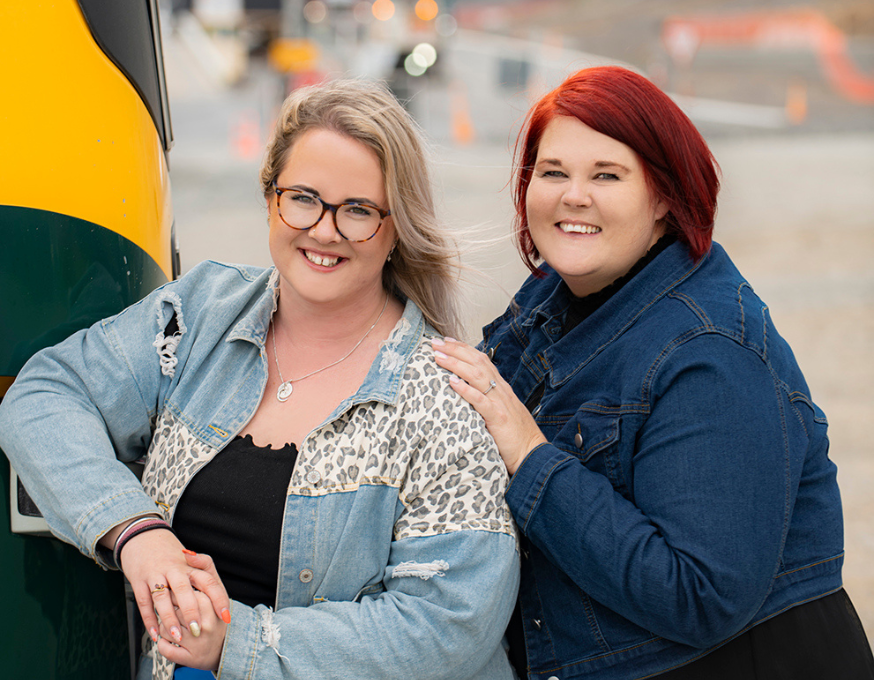 "We know there are heaps of donations going down to Hawkes Bay every day, but we had the urge to do our part as well. It's times like these when we need to all stand up together as a team and do the right thing. I was really excited about the idea and to be a part of Shannon's vision," says SJ.
SJ and Shannon approached Aggregates Sales and Logistics Manager Aaron Fraser with their idea to fill an empty container outside the transport office with donated goods.
Aaron says, "It all started with an email from Shannon who had this idea, then it snowballed from there with Shannon and Suretha creating something pretty cool. Shannon and SJ started contacting our subcontractors and other suppliers to see who wished to donate any resources. Our team are very proud of what the girls managed to achieve in such a small amount of time, they are absolute rock stars!"
An impressive display of generosity then followed with wheelbarrows, spades, shovels, rakes, firewood, fresh hay, toiletries and food all dropped off at the Drury quarry office.
A large curtainsider truck and trailer were generously donated by Todd Wheeler Transport. Todd and Wayne Johns also went the extra mile and loaded the donations into the truck with the fork hoist. SJ says, "Todd and his team have been amazing as per usual. We really could not have done this without you."
The donations were put on pallets for easy unloading and transported down the country by Todd Wheeler Transport driver Glenn Reber (Big G) to the Hastings Sports Centre. Among the essential supplies were a couple of mattresses and a washing machine.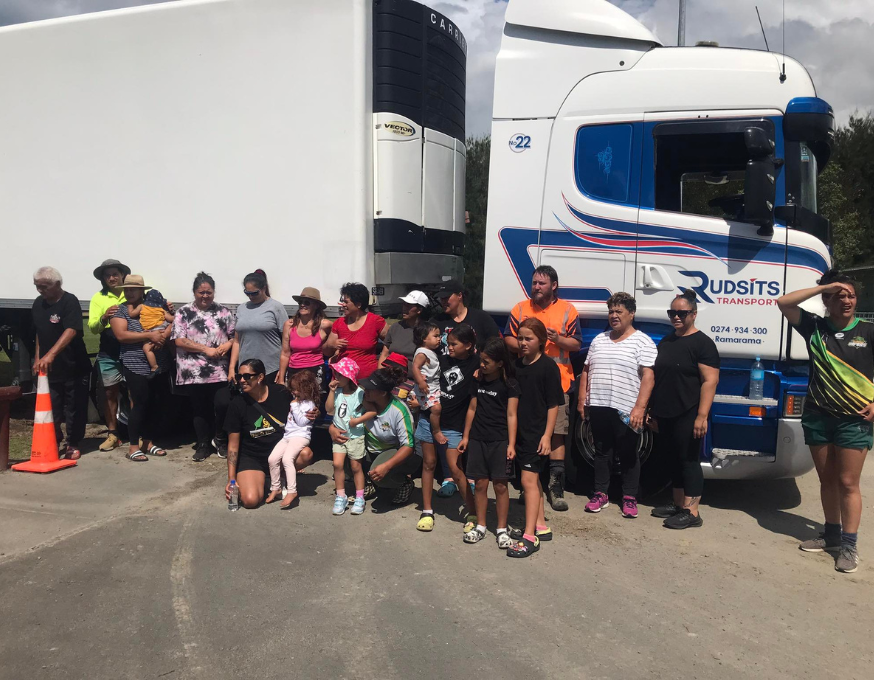 A second large curtainsider truck was donated by Brock and Wink Rudsits to accommodate the huge volume of donations and transported by driver Simon Piggot. The team at Rudsits enlisted volunteers from Northcote College to help with donations and the loading of the truck.
The team from Kerry Dines Limited got on board with a tremendous contribution to the people of Hawkes Bay. Shannon comments, "A massive shout out to Kevin and his team for their generosity, I don't think I have ever seen men shop like they did. SJ and I were blown away by your kindness."
Shannon and SJ were amazed at the response and support towards this project. "We are only as good as the team we have behind us, and honestly, I feel we could go to the moon and back with all of you," says Shannon. She adds that the project would not have gone ahead without SJ's organisational skills and kindness.
Thank you for giving us the opportunity to help, organising a bunch of contractors isn't easy.

Kevin Terrill, Kerry Dines Limited
Many people were involved in making this project happen. SJ says, "We would like to thank Mike (Skip) and the team from Fulton Hogan for their massive donation. Aaron Fraser for standing behind us and allowing us to do this project. Mike Close for helping us stack the container and for tolerating our madness. Ross Ashby for his donations and for helping out with the fork hoist, and Jack Lawson for helping Todd Wheeler and Wayne Johns load the truck.
To each and every one who donated, thank you."