Jayden Ellis Celebrates 30 Years
Business Service Manager Jayden Ellis has reached an impressive 30-year milestone at Stevenson. He is the third generation of his family to be working in the quarrying industry with both his dad and grandfather paving the way.
Jayden joined the business in 1993 as a school leaver, "My dad Steve Ellis was a quarry manager at the time and he told me about a job in the lab. I was interested in maths, technology and science at school and it sounded like a good stepping stone within the company with lots of potential," says Jayden.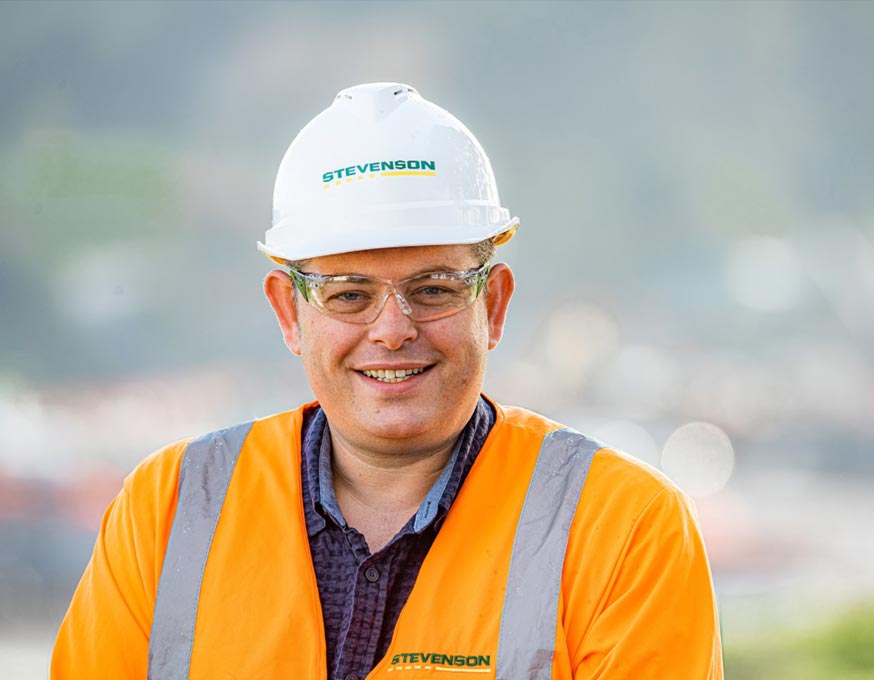 While working full-time in the lab Jayden was also given the opportunity to study part-time to gain his New Zealand Certificate in Civil Engineering qualification. Jayden had to step into the role of Lab Manager at quite a young age after his boss got sick and had to leave the job.
Jayden has done a range of volunteering in the industry and served on several committees including the New Zealand Pavement Technical and Surfacing Technical Groups with Waka Kotahi. He was the chairperson of the Civil Engineering Association of New Zealand (CETANZ) and is the current chair of the Aggregate and Quarry Association (AQA). Jayden has also found time to co-author two standards, the NZS 4407 and the NZS 3121.
Business Service Manager is a demanding and varied role that sees Jayden working alongside the Technical, Mechanical Engineering, Consent, Quality and Environment teams. After 30 years of being part of the team at Stevenson Jayden comments, "Stevenson has been a place where I have been able to make mistakes, grow and learn in a caring environment. Someone always had my back and there were mentors to advise and support me."
I have worked with Jayden ever since I started 27 years ago, it's been awesome. Jayden has been a great mentor and we have had some really good times.

Trevor Whitmore, Laboratory Manager
Jayden adds that over the years he has worked with a great bunch of people. "Stevenson has a reputation for doing the right thing and looking after their customers," says Jayden, a reputation he is proud to be a part of.
Reflecting on his 30-year milestone Jayden says, "I hadn't been thinking much about it but when the milestone rolled around it felt like a big deal. A guidance counsellor once told me that I would change jobs seven times during my life. It was a goal of mine to do a decent length of time and I was happy to achieve it."
After 30 years on the job, Jayden feels like there is still a lot to accomplish and he wants to offer as much as he can to the business. He adds, "When Fulton Hogan acquired Stevenson it was like a shot of adrenaline in the arm. We have unique opportunities, new tools and people and I want to offer as much as I can."